After years of a slow-death existence, GME has been brought back to life by a large group of retail traders who defined gravity, forcing short sellers to heavily cover their positions and causing a 1300% bullish run in just 10 days.

Just like everything in trading: what goes up must come down, and vice versa.
Over the past two days price has been pulling back. Is this pullback a pause before the next run, or a correction that will bring price back down to a more measured company valuation?
Time will tell.
Here is what to look for moving forward.
For the past two days, price has tested the breakout area near December 2007 high at 63.77 (image 1)
If this area continues to hold, price will consolidate above it and, at some point, it will try to break out of the consolidation. (image 2)
If price is able to return back above the 8 EMA (orange line), price will try to test upper resistance areas at 226, 311 and 425.
On the other hand, if price fails to hold above the 63.77 breakout area, price will pull back further, retesting lower support areas at 47 and the 50 SMA (blue line), 37, 27, 20, 15 and possibly as low as 11.
Good Trading!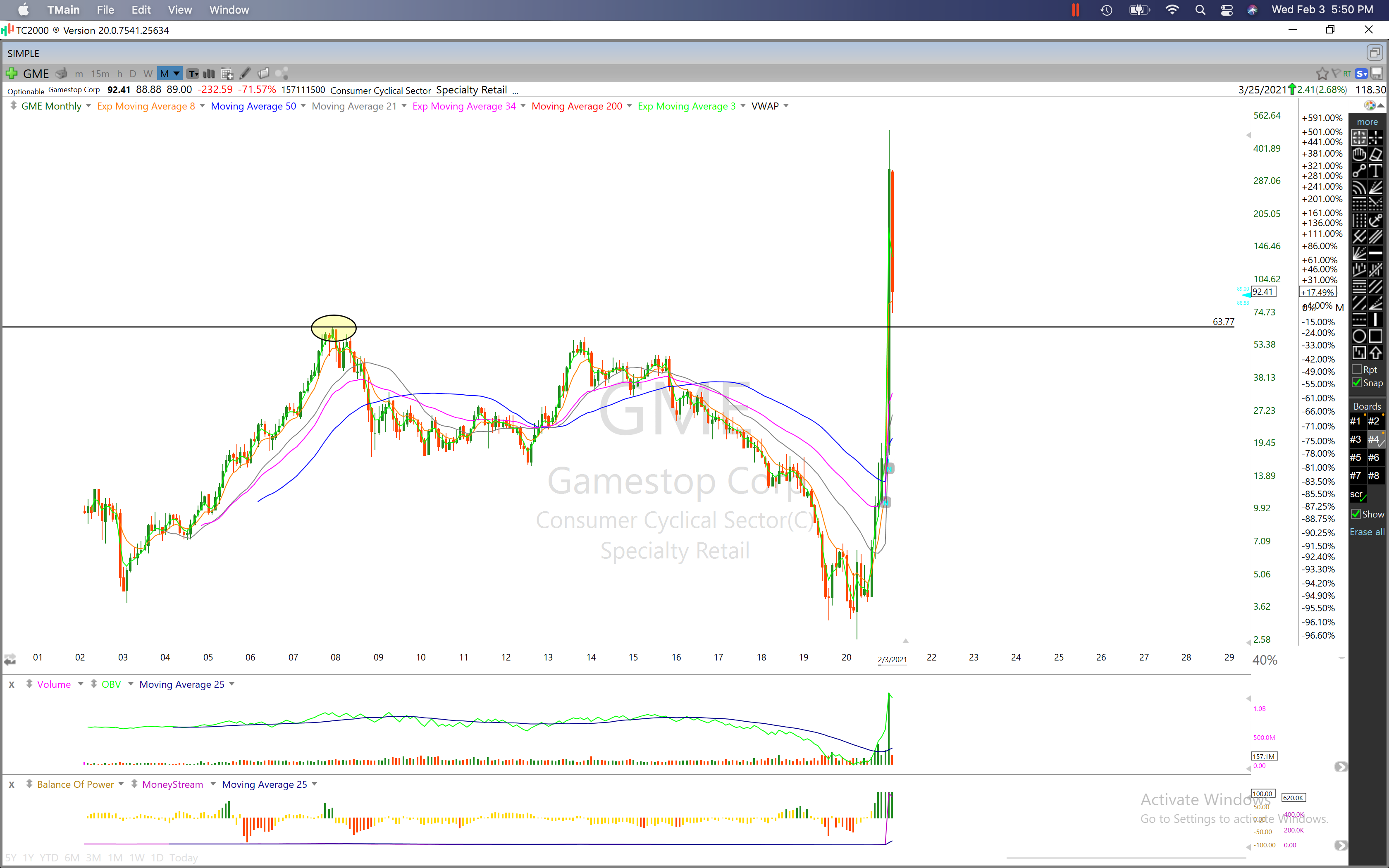 Image 1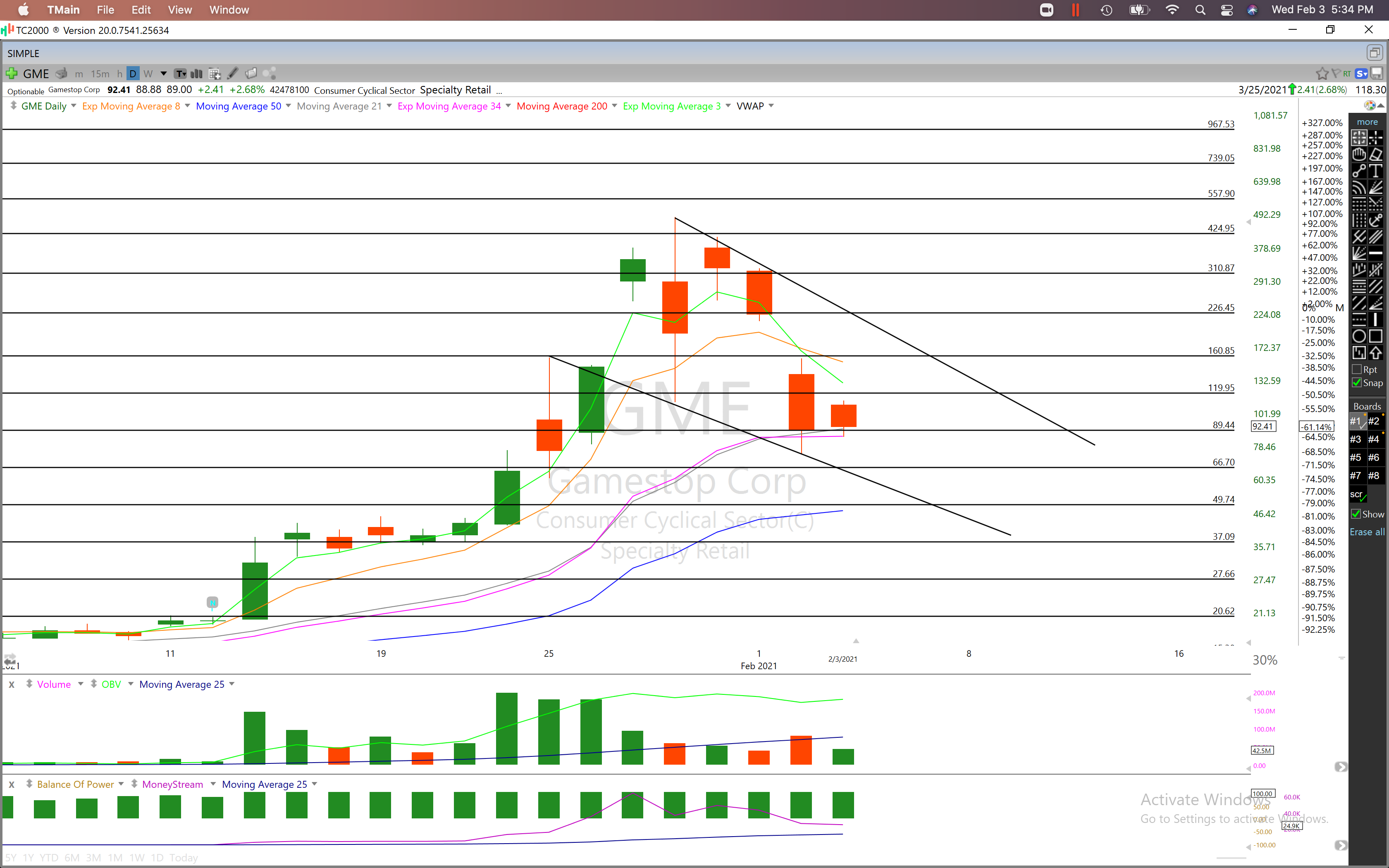 Image 2
Trading Risk Disclaimer

All the information shared is provided for educational purposes only. Any trades placed upon reliance of SharperTrades, LLC are taken at your own risk for your own account. Past performance is no guarantee. While there is great potential for reward trading stocks, cryptos, commodities, options, forex and other trading securities, there is also substantial risk of loss. All trading operations involve high risks of losing your entire investment. You must therefore decide your own suitability to trade. Trading results can never be guaranteed. SharperTrades, LLC is not registered as an investment adviser with any federal or state regulatory agency. This is not an offer to buy or sell stocks, cryptos, forex, futures, options, commodity interests or any other trading securities.